"Can We Talk?" Rally
Sunday, April 08, 2018, 12:30 PM - 2:00 PM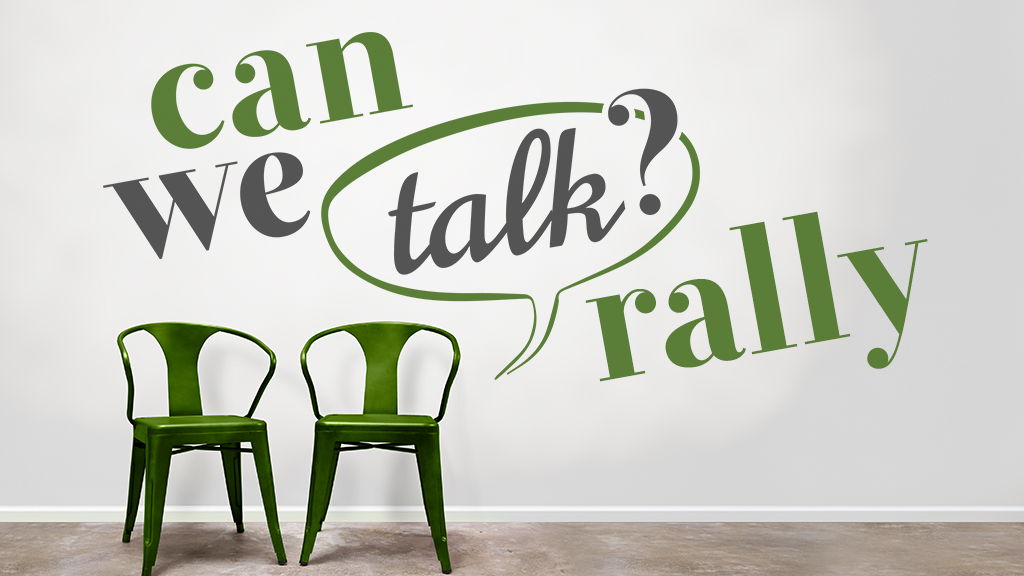 Pastor John Meador • Sunday, April 8 • 12:30-2:00 pm • the CITY
This will be an event to regroup, refocus, and get ready for some of the biggest evangelistic efforts First Euless has seen.
I'd like each of you to come, and please invite 1 person to join you, either your spouse or a potential trainee.
As many of you know, a major initiative this year at First Euless is Love ONE. Over 1,200 of our church members have committed to intentionally loving one person this year with the end goal of sharing the gospel with them. This is worth celebrating, and it's also worth our energy to equip all of our people to do that.
The goal of this rally is to renew our enthusiasm for the gospel, reveal upcoming improvements to "Can We Talk?".